Your comfort zone is where your dreams go to die.
And despite how harsh that may sound, it's unfortunately true. A while back (like years ago) I used to work in a corporate job.
It was a high paying job with great benefits. A job that, by that time, I'd been doing for a while and that I was actually really good at.
But, I HATED it.
It didn't matter that it was a comfortable or good job; it just wasn't enough. I wanted more. 
More independence, more sense of accomplishment. 
So, I did something scary: I quit my job and started this business. And let me tell you, it was NOT an easy start.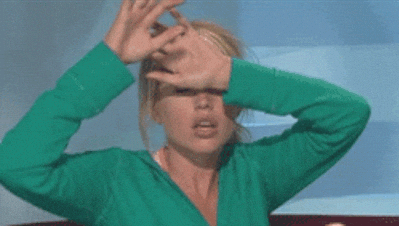 I knew I wanted to help women reach their full potential and be independent. To be able to achieve the success that they crave in life. 
BUT…I wasn't exactly there yet… 
It didn't matter how much I tried, I wasn't getting enough clients to make this a real job, a job that could sustain my family. 
So I decided to take a risk, or what seemed like a risk to me at the time. 
I hired a coach. That didn't work out so great, but after that I struck gold. My next coach was amazing.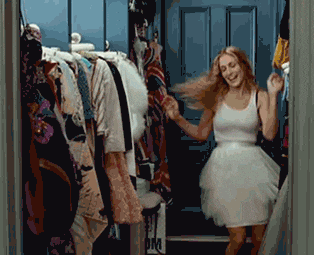 Before that I used to believe I could do it all by myself, that I could copy other successful people who were "making it in the world" and repeat the process.
But boyyyyyy was I wrong!
The reality is that to really succeed, to be able to expand and improve as a business owner, you first have to become a new version of yourself. 
A version that's not afraid of doing what needs to be done. 
I knew then that I had to leave my "old self" behind, so I abandoned that idea that I could do this alone and asked for help. 
Once I was able to do that, my business FINALLY started moving forward. But I knew that, if I wanted it to continue on this path, I had to promise myself ONE thing:
To get out of my comfort zone. To leave behind anything that I was too scared or apprehensive to do. 
And that's when I started saying yes to EVERYTHING!
Scared of being in front of a camera? (I put my hand up to go on TV.  Yesss!!)

Do sales calls make you uncomfortable? (Do them more!!)
Then it won't feel so scary.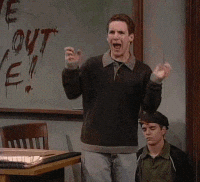 Changing my mindset and embracing discomfort allowed me to be able to do things that I didn't even think of before! 
Things that made not only my business grow, but also allowed ME to grow. 
And if I hadn't made that decision I wouldn't be where I am now. 
My partner wouldn't have been able to quit his job to work full time with me, and we wouldn't have been brave enough to launch our new Mastermind program, take on more clients and grow our business.
Since that terrifying but IMPORTANT change, we've learned and done incredible things!
I've

been interviewed on TV.

Had articles about my entrepreneurial journey published on Thrive Global, Fox, CBS & CNBC.

Moderated numerous rooms on Clubhouse.

And levelled up in our coaching, which continues to push me out of my comfort zone again and again!
So take a chance and challenge yourself! 
Because when you do so you grow and when you grow, good things happen.
And sure it'll be uncomfortable at first, but isn't staying where you are worse?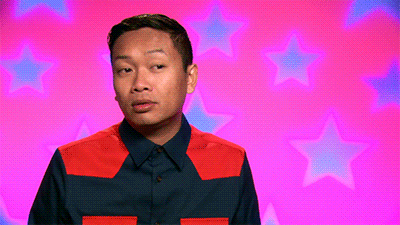 Whenever things get too scary or I think about quitting, when it's getting hard and I get pushed back time and time again, I ask myself this one question: 
"What is the alternative?"
The answer to that it's NEVER something I'm happy with. 
So, it all comes down to making a CHOICE. Do I choose to be brave and independent or scared and reliant on a corporate job I know I don't love?
I know now that playing it "safe" is never going to help drive my business forward. 
And if I could give you just ONE piece of advice to help you and your business I would tell you this: 
Think about how your "successful business" looks in the future.
What kind of person do you need to be to make that happen? 

What steps do you need to take to lead you into that direction?
I know it's safe to stay in my comfort zone, but if we are being honest, not a lot happens there. 
And it's what we do with fear that makes the difference. 
So, ask yourself these things and I hope it helps you make the right choice to move forward. 
And if you ever ever need any help, just reach out and ask.
Colleen is a Funnel Strategist & Business Mentor helping driven coaches wanting to create a freedom business with uncapped revenue and massive impact without having to work more. 
The signature Get Clients program is designed to help online business owners make more money, doing what they love. The program will guide you through a simple process to help you get more clients, income, and freedom in your life.
To learn more about it Click Here.