I had been trying to quit my 9-5 job for years but to be fair I hadn't found anything sustainable that replaced my income enough to do it.  So while I had a few "entrepreneurial stints" over the years it was never enough for me finally kick my corporate career.
This in itself was disappointing.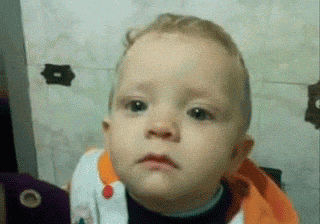 I had manufactured children's shoes and run a shoe store, owned and ran a mobile juice bar, drop shipped, had an Amazon FBA business, manufactured sport memorabilia and sold them at the local fair, even ran an online dating site and became a relationship coach (boy that was interesting!)
They say 9 out of 10 businesses fail and I had had my fair few!  None of these were really my "passion" and after each time I found myself back in corporate.
I have always loved learning and have been reading self development books since I was a young adult.  While most people my age read novels I had my head in an auto biography of a famous entrepreneur, or would be seen learning how to be a better leader.  Emotional Intelligence by Daniel Goleman has served me well over the years.
My love of learning saw me joining Facebook groups where people were teaching me how to be an entrepreneur.  I also listened to a bunch of Podcasts and subscribed to YouTube channels where entrepreneurs were teaching how they made money online. The whole world fascinated me.
I found a business coach I liked and signed up for a year.  Then I decided I wanted to be a Relationship Coach as I loved talking to people and found it easy to get them to open up about personal issues they had been battling with.  I did an online course and got qualified, followed the coach's advice on what to do and set up my landing pages, my offers and started a Facebook group.
I thought this would be an easy business to run.  Oh how I had that wrong.
I went into it for the wrong reasons.  While I found it easy to talk to people about their problems it really wasn't a passion of mine. People wouldn't turn up for meetings and I found myself frustrated with them not taking action on the things I was advising them on.
During this time I was highly engaged in my coach's Facebook group.  Since I worked in IT for most of my career I found it very easy to manage the tech side of my business and found myself giving advice on tech issue.  I quickly got a name for myself and people started tagging me in the group as an expert to get tech issues resolved!
I wasn't enjoying the relationship coaching business and Paul (my life and business partner) and I had a discussion about switching to do the tech full time.  It was a natural fit for both of us as we both had many years of tech experience so out of that The Honest Tech Company was born.  Throughout our journey we had met some shady people online who did the same things we did and we wanted a strong name that spoke to the heart of our business.  The Honest Tech Company seemed fitting.
We repositioned ourselves as experts in the niche and started a new Facebook group.  Our friends joined and when we got to 70 members someone reached out and asked us to create their sales pages for them.  We were not going to monetise the group until we got to 200-250 members but here we were with our first paying client!
Then another signed up and another … after two months I quit my full time job and after three months Paul did too.
It was liberating working for ourselves.  A year later and we're still going strong.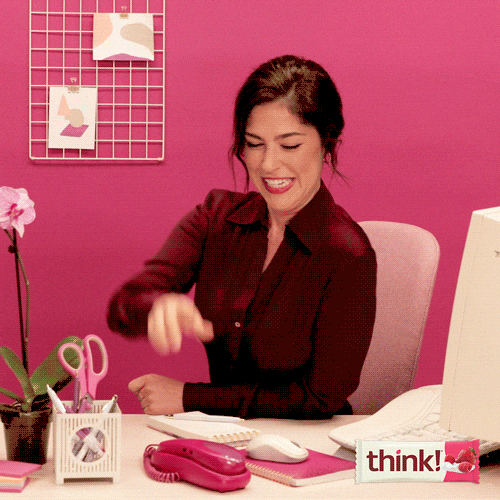 My advice to anyone wanting to get into an online business would be this:
Find something you're really passionate about. When I left the corporate world I didn't want to get into IT because I had done it for so many years.  I thought I wanted to get out of it but really, I wanted to get away from the people, the egos, the red tape, all of the drama.  It wasn't IT that I didn't enjoy.  It was the people.  So I cut my own path.  IT was my passion and now I could choose the people so now I could really enjoy it!
Everyone has a skill. What is your skill that you could teach people? What are you really passionate about?  Are there things that people naturally come to you for?  Do you find things easy that others find hard.  Running a business is hard.  Finding something you enjoy that you can monetise is not easy but consider all your skills and ask yourself – would someone pay for this?  If the answer is yes, then go for it!
Get yourself a coach. Someone who has cut the path before you.  Someone who is already living the life you want. Get into their world, sign up for the offers and start learning.  This is the fastest way to get out of your 9-5 job.  This way you won't make all the mistakes others make who are trying to do it the "free" way – that's just far too long.  Think about how long it would take to do it on your own – it's just not worth it.  I've signed up for multiple coaches and still work with two today.  You will need them for various parts of your journey – so get one on board early and fast track your way out.
Get ready to eat humble pie. No matter how smart you think you are, no matter how likeable … the online world will change you. I was a smart kid growing up.  A straight A student who was well liked.  I went to University and got a Post Graduate Degree and quickly climbed the corporate ladder earning multiple six figures a year.  Nothing prepared me for my online business.  Yes you will have transferable skills but you will also learn many new skills that are necessary to run a successful online business.  It's just a different ball game.  The way I spoke in corporate is not the way I speak to my customers now.  No one says "Herewith … " or "Hence …"  Take my word on this and get educated.
Adjust your mindset. You may do well when you open your doors but I promise you, there will be times when everything turns to custard.  If you want to succeed you need to be in it for the long haul.  Slow and steady wins the race here.  Be consistent.  Get your head in the game and be prepared for down times.  If you need mindset coaching, get someone to help you.  Your business coach can help too.  They would already be well versed in the ups and downs of entrepreneurship.  You will need support at times, so surround yourself with good people who will constantly lift you up and tell you it's ok.
These tips helped us grow our business very quickly.  If you want the shortest way out get a coach.  I'm not just saying that because I am one.  I am saying that because it will help you avoid all the pitfalls that you would otherwise run into on your own.
Colleen is a Funnel Strategist & Business Mentor helping driven coaches wanting to create a freedom business with uncapped revenue and massive impact without having to work more. 
The signature Get Clients program is designed to help online business owners make more money, doing what they love. The program will guide you through a simple process to help you get more clients, income, and freedom in your life.
To learn more about it Click Here.