So you've decided you're all in and you're going to run your own business.
You're going to need a logo, some branding, a website and some social media presence. You've got a skill to teach, some lessons to share and know you can monetise your talent, so that should be it right?
Wrong.
You can't possibly know it all. No one can.
What really moved the needle for me was when I got a Business Coach.  Someone who had been there before.

I like to think that I'm a reasonably smart woman and can work things out on my own.  Coming from a corporate Project Manager's background I thought that I could "wing my way to success" from past experiences but how wrong I was.
Transferable skills are great but when it comes to the online world, it's a completely different kettle of fish!
The language I used in the corporate world to communicate to my stakeholders were very different to the words I would use in the online space, and now I had to learn it all!
OMG, overwhelm!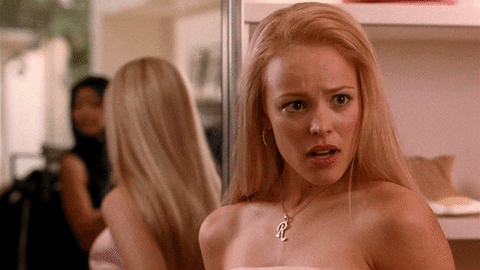 This is where a good Business Coach comes in.
It makes sense to learn from someone who has walked the path before you right?
Someone who has made all the mistakes that you want to avoid and who is willing to impart knowledge and mentor you.
There are three key reasons why you need a Business Coach in your life:
      1. To help you craft your message
Many people have no idea how to communicate who they help and how they help them.  If you don't describe this well in a few shorts words you will lose your audience quickly.  Or you could get the wrong people (or no people reach out).
Here's an example: "I am a money coach and help people remove blocks"  It's very different to "I am a money coach and help female business owners overcome their fear of charging what they're worth so they can earn more and work less"
Do you see the difference there?
The first one could have no one reaching out to you because when they read it they might think, I don't have issues with money.  I LOVE money, I want MORE money.  But they could be undercharging and feeling bad about it … all the while having to work such long hours because they're not charging what they're worth.
Getting this message clear upfront will save you a lot of headaches and having to tell people no because they're not the right client.
    2. To help you package and price your offers
Knowing what to put in an offer is critical.  Firstly you need to understand what your audience are really looking for.  Have you heard of that saying "sell them what they want but give them what they need"?
Let's look at the scenario where someone has just started a business and thinks that they need to get more reach for their business so they can get known, but they don't have a clear idea of what they do and how they do it.  This might sound funny to you but I had a conversation with someone recently about how they love astronomy and have been teaching it for years.  They thought they needed influencers to help them get more reach but when I pressed them for who they are and who they serve they couldn't answer.
They wanted to grow their business but they were not clear on their messaging.  What they really needed was to be clear on their messaging and then could focus on growing their business.  "Everyone" is not your customer.
   3. To help get your over any mindset blocks that are holding you back
Life as an entrepreneur is tough.  It's not for the faint hearted.  There are going to be hard times (as well as good times).  Having someone behind you, reassuring you that what you are doing is right will help you push past those tough times.
We all need reassurance at various points in our journey to have that check in to say "am I doing ok here?  What do you think?"
A good business coach will know this and help you through those dark times.  They can also come up with next step solutions on what might work best for you and your business.
If you want to have a successful business and you're not willing to look at getting a coach it's like being a high performing athlete and saying "I don't need a trainer" – that would never happen right?!  That would just be ludicrous.
It's the same in business.  Having someone guide you, to help you avoid pitfalls, to pick you up when you need, to join in and celebrate the wins, is next level amazing.
A good coach can be life changing.  I've had many in my time for various parts of the journey.  No one coach can possibly know it all so I highly recommend looking around for the perfect person to help you in your business.
This is what I look for when I'm considering a coach:
Are they where I want to be? Do they have the credentials I need to see to convince me that they're skilled to take me where I want to go?

Are they are good person? Do I feel like they are genuine and will do the right thing?

Are they committed to my success? How many other people are they supporting?  Will they have the capacity to support me when I need them?
If they can tick all these boxes I will find a way to work with them.
Don't underestimate the value of a good coach.  They will hold you accountable and continually help you level up your game.
What do you look for when looking for a coach?  What is important for you?
Colleen is a Funnel Strategist & Business Mentor helping driven coaches wanting to create a freedom business with uncapped revenue and massive impact without having to work more. 
The signature Get Clients program is designed to help online business owners make more money, doing what they love. The program will guide you through a simple process to help you get more clients, income, and freedom in your life.
To learn more about it Click Here.